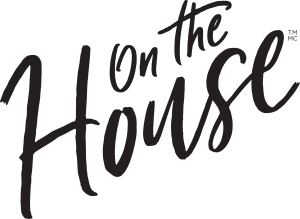 $109 (price includes HST)
On the House offers excellent value and is the ideal choice for those wishing to make a lighter bodied wine that is early maturing and easy drinking.
Ready to bottle in just 4 weeks.
---

$124 (price includes HST)
THE UNIQUE & DELICIOUS REFRESHER
On a quest to find a delicious, refreshing alternative to wine and coolers? You've arrived!
Winexpert Island MistTM is a fun and fruity wine beverage with the perfect balance of fresh, crisp and distinct wines bursting with full fruit flavour. 
Enjoy this unique & refreshing series of delicious blends that celebrates weekend adventures and everyday pleasures – it's like being on vacation – anytime! With exciting flavours like citrus and berries, it's a delectable flavour experience you'll love to share with friends and family.
Ready to bottle in just 4 weeks.
---

$144 (price includes HST)
APPROACHABLE & EASY DRINKING
Looking for a delicious and versatile wine for any occasion? Winexpert ClassicTM is the perfect wine to have on hand for life's big events and everyday moments.
Experience the satisfaction of crafting high quality and versatile wines from the world's best known countries – from the ripe fullness of a lively Shiraz to a crisp Italian Pinot Grigio, delicious wine is yours for the making.
Ready to  bottle in just 4 weeks.
---

$174 (price includes HST)
PREMIUM STYLES. OUTSTANDING WINE.
Looking for a premium wine with exceptional body, flavour and aroma?Winexpert ReserveTM the world's most sought after grape growing countries.
Join the celebration and experience the satisfaction of crafting outstanding premium wines with wow factor – from a supple, buttery Chardonnay to a confident, full bodied Cabernet Sauvignon – the world is at your doorstep.
From this box to your bottle in just 6 weeks.
---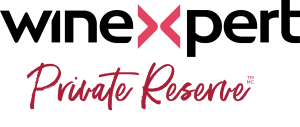 $204 (price includes HST and labels)
SIMPLY THE VERY BEST WINE YOU CAN MAKE.
Looking for the highest quality wine to satisfy the most discerning tastes?
Winexpert Private ReserveTM truly delivers. This outstanding series features the finest varietal juices from the world's best growing regions – like Piedmont and Stag's Leap District.
Experience the highest level of craftsmanship and satisfaction that comes with creating the most exceptional wines from around the world. From a robust red made with crushed grape skins to a bright and crisp white, Winexpert Private ReserveTM never disappoints.
Ready to bottle in just 6-8 weeks.
---

$134 (price includes HST)
Apres showcases our remarkable specialty wines. With innovations like our F-pack our Dessert Wines, and Icewine styles offer luscious long, rich finishes. Apres wine kits contain a combination of 100% varietal grape juice and premium grape concentrates balanced by our winemaker to consistently produce wines of award-winning quality.
Ready to bottle in 6 weeks.
---